Back to shop
Cart
Leezen Sesame Oil & Angelica Sinensis Instant Noodles 100g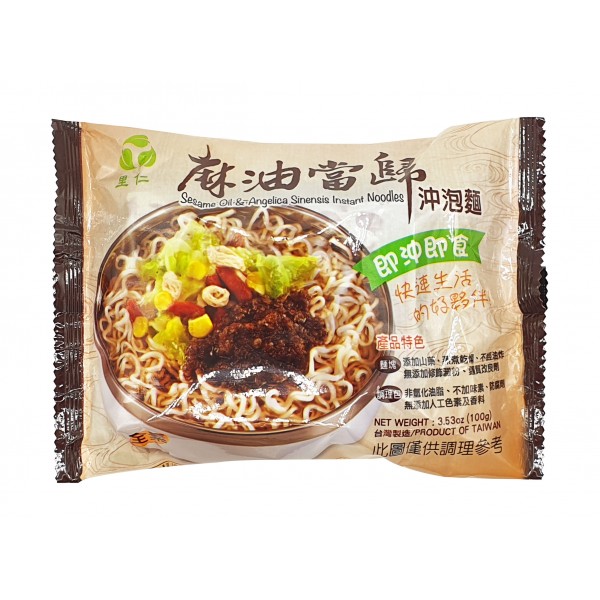 Rich sesame oil and angelica flavor, with the added of yam powder for extra 'Q'ness. Made with no chemical additives and preservatives, Baked instead of traditionally fried, reduce the greasy feeling and satisfy your cravings in a healthier way !
Ingredients:
1) [Noodles] : Unbleached wheat flour, white yam powder, Water, salt.
2) [Seasoning Packet) : Sesame oil(Sesame, Soy oil), Palm oil, Ginger, Angelica. Ligusticum, Lake salt, Yeast extract, Suger, Tocopherol concentrate mixed (antioxidant).
3) [Dehydrated Vegetable Packet] : Cabbage, Sweet corn (non-GM). Bean curd sheet roll (Non-GM0), Goji berry.
Leezen Sesame Oil & Angelica Sinensis Instant Noodles 100g
GrabFood

FoodPanda
---